Designing the Perfect Outdoor Living Space with Hardscaping and Landscaping
With summer in full swing, there's no better time to start the process of transforming your outdoor living space that reflects your lifestyle needs. Extend the beauty from the interior of your home into the outside, where your landscape can not only complete your home's cohesion, but Add a functional outdoor living space to enjoy all season long. But to achieve the perfect blend of function and style, there's an importance in combining hardscaping and landscaping elements. This blog explores various landscaping and hardscaping hacks to help you create an outdoor living space you'll love this summer and for years to come. We've got you covered, from maximizing space utilization to selecting the right plants and materials. For more tips on how to improve your landscape, contact M1 Landscaping for more. Assessing Your Landscape
While beginning any new home project is exciting, assessing your current spaces is important before diving headfirst into landscaping projects. It is also important to note that the best quality additions to your home are often done by professionals — smaller DIY projects such as adding a couple of new plants or completed features. To properly assess your space, Consider factors such as the size and shape of your yard, the existing plants and soil condition, and any structural elements you would like to add to your space, such as patios or decks. After checking a personal assessment off the list, an expert will assist you in the next steps — first, evaluating the overall functionality and flow of the area and identifying potential areas and sections for improvement. By understanding your space's unique features and boundaries, you and the landscaping company can plan a design that maximizes its overall potential. Creating Functional Outdoor Living Areas Make a small list of designs to add to your outdoor space. An expert will divide your landscape into distinct zones: dining areas, lounging spaces, and spaces for activities or celebrations. Incorporate features like pergolas, fire pits, or outdoor kitchens to enhance the functionality and enjoyment of your outdoor space. With the carefully planned placement of these elements, you can expect the very best from your new outdoor living space. Plugging in the Right Hardscaping Materials Hardscaping elements, such as pathways, patios, and retaining walls, add structure and functionality to your outdoor space, but each material can accentuate specific areas within the landscape. When selecting hardscape materials, consider durability, maintenance requirements, and compatibility with your overall design. Opt for materials that complement your home's architecture and give off the desired aesthetic appeal. Remember balancing functionality and aesthetics is important when incorporating hardscaping elements. Work with a professional landscaper to design a hardscape that complements your home's architecture and aligns with your personal style preferences. Enhancing Your Space with Softscaping Features Softscaping refers to the living elements of your landscape, such as plants, flowers, and trees. These elements add color, texture, and life to your outdoor space and are a secret weapon in adding dimension and beauty to any home. Choosing plants that thrive in your local climate and require minimal and consistent maintenance throughout your landscape is essential not to overwater or underwater specific plants. Consider seasonal flowers, and specific and vibrant colors, to create an inviting and vibrant landscape. Integrate various plant types and sizes to add visual interest and outline other elements within the landscape. Why Choose Professionals for Hardscaping and Landscaping Services
Designing a desired landscape is one thing — implementing a functional and visually appealing outdoor living space requires advanced knowledge and experience to enhance the outdoor space properly. Professional hardscaping and landscaping services will guarantee the best results in assessing your space, planning the design, selecting appropriate materials, and executing the project efficiently and on time. Hiring professionals like M1 Landscaping can save time and effort while achieving the best possible results for your outdoor spaces. Choose M1 Landscaping for Your Next Landscaping or Hardscaping Endeavor Ready to transform your outdoor living space into a space filled with endless possibilities and beauty? Contact M1 Landscaping today and let our team of experts guide you through the process. Our professional hardscaping and landscaping services allow you to achieve the outdoor space you've always dreamed of. Don't wait — start enjoying your summer to the fullest with a stunning landscape.
Your vision matters to us!
We know you have plans and ideas regarding how you'd like your home and landscape to look. Nothing is more frustrating than not being happy with your home, so recreating your vision with open communication is so important to us!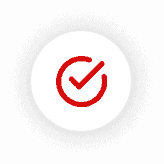 Correctly doing the work is important!
It's no secret that any work you have done to your property should be done correctly. We're committed to making sure every job on your landscape is of the highest quality, so no one has to go back and fix anything!
We believe in providing an exceptional customer experience!
When you go to a place of business hoping to get results, you need to be faced with unprofessional service. We pride ourselves on leaving lasting positive impressions on our customers with the customer service we know we would want ourselves!