Hardscaping for Multigenerational Living
Your family dynamics are unique, involving members from different generations living under one roof. Therefore, traditional home designs, landscaping, and hardscaping aren't always practical. You require creative concepts that cater to the needs of various age groups. Learn how to combine accessibility with aesthetics for a harmonious environment. We'll discuss hardscaping for multigenerational households in California and examine innovative techniques for blending comfort and safety with art and science. Build outdoor living spaces that bring together grandparents, parents, children, and grandchildren without placing obstacles between interactions. Here is what you need to know. What Is Multigenerational Hardscaping? Multigenerational hardscaping involves permanent lawn structures to ensure the streamlined flow of outdoor living spaces. It helps bridge the gap between different generations by providing accessible, functional, and aesthetically pleasing details to your yard. Landscaping for ease of access (EOA) helps loved ones and guests feel more welcome on the property. Principles of Accessible Hardscaping
One of the core principles of hardscaping for multigenerational living is convenience and user experience. People should navigate your property without obstacles or risks, using professionally installed driveways, walkways and patios to move around freely. Many CA landscape designers use smooth, slip-resistant materials for hardscaped structures. This expert technique allows guests with assistive devices to travel comfortably or relax outside without help. Some also incorporate slight slopes instead of abrupt steps or sturdy handrails along pathways with strategically placed outdoor seating. TIP: Make retaining walls pull double duty by using them as built-in seating on your lawn. When Aesthetics Meet Functionality: Hardscaping for Home The aesthetics of your hardscape design plays a primary role in creating a tranquil and practical living environment. For many CA homeowners, the challenge lies in balancing the necessary accessibility features with a cohesive layout. Most want to integrate natural elements to help hardscaping blend in with the rest of the lawn. Consider using features like fountains, native plants, mulching, and sculptures to make different yard sections pop. Create visually appealing focal points to draw attention away from safety rails, assistive built-ins, and temporary structures. Then develop an outdoor living space that resonates with people of all ages. Meanwhile, your materials matter. Choose textiles that complement that native ecosystem and your home's architecture. Discuss design perimeters and restrictions with a CA landscaping team to determine the possibilities. And remember to inquire about zoning laws, privacy concerns, wildlife conservation, and community standards. Creative Aesthetics for Multigenerational Outdoor Living Join family outside to celebrate special occasions, holidays, achievements, and everyday successes. Pick aesthetics based on personal preferences, budgets, timelines, and family feedback. You can ask professional hardscaping experts to help determine the best location for permanent structures if you're concerned about how new construction will upset your lawn. Plan a strategic approach to maximize your property's potential. Then add character to your porch or patio with these inclusive aesthetic ideas:
Colorful, weather-resistant outdoor furniture
Plant screens made with bushes and shrubs
Space-saving lawn games
Contained fire pits
Sensory gardens
Walking paths
Arts and crafts stations
Adaptable seating arrangements
Accessible landscape lighting
Outdoor kitchens
Sports courts with seating
Make your outdoor spaces more comfortable for the whole family regardless of the temperature, weather, or season. Ensure your backyard can evolve to accommodate everything from children's birthday parties to tai chi lessons with the grandparents.
How to Determine Multigenerational Hardscaping Needs
The first step to determining your hardscaping requirements for different generations is scheduling a consultation with the best landscaping company in California. You must also consider the diverse needs of your family, friends, and guests. Discuss age groups, physical abilities, health concerns, and other factors to eliminate bad ideas and motivate innovation.
Next, ask your hardscaping team the following questions:
How wide and smooth can I make walkways to ensure adequate space for walkers and wheelchairs?
Where can I integrate pathway lighting and maximize sunshine?
Can I create built-in outdoor seating with leg or back support?
What measures can I take to ensure optimal shade during sunny days?
How can I place age-appropriate play areas and space for pets in the yard?
Is there enough room for recreational hardscapes?
What safety precautions should I consider for water features and fire pits?
Are there private nooks or screened areas for relaxation in the initial design?
Can my guests easily navigate around raised garden beds and hardscaping?
What solutions are there for outdoor dining with multigenerational guests?
Will you create an emergency exit route for seniors and the mobility challenged?
Well-designed outdoor living spaces should feature hardscaping that serves multiple purposes. Collaborate with designers to create a tailored retreat for your extended family.
Conclusion
Hardscaping for multigenerational living is not just about creating a functional outdoor space. It involves weaving together the diverse threads of family life while maintaining aesthetics and ensuring safety. Promote inclusivity and togetherness with porches, patios, and pergolas fit for quality time. Contact CA hardscaping experts to develop a plan and transform your lawn into an oasis of shared experiences.
Your vision matters to us!
We know you have plans and ideas regarding how you'd like your home and landscape to look. Nothing is more frustrating than not being happy with your home, so recreating your vision with open communication is so important to us!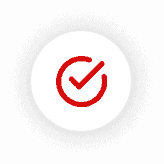 Correctly doing the work is important!
It's no secret that any work you have done to your property should be done correctly. We're committed to making sure every job on your landscape is of the highest quality, so no one has to go back and fix anything!
We believe in providing an exceptional customer experience!
When you go to a place of business hoping to get results, you need to be faced with unprofessional service. We pride ourselves on leaving lasting positive impressions on our customers with the customer service we know we would want ourselves!