Choosing the Right Hardscape Materials for Your Project
Hardscaping can work wonders when it comes to improving your outdoor living space. Not only can it add designated areas and organize the exterior of your home, but these additions can be designed in various ways. Choosing the right hardscape materials is important when planning a specific outdoor area, from a vibrant entertainment area to a functional pathway leading into another space. Having specific and desired materials not only defines the aesthetics of your interior but also impacts the longevity and maintenance of your outdoor project. With various choices, from natural stone to pavers and concrete, it can be difficult to configure the best decision for the project. Each material has unique characteristics, making it ideal for specific jobs, designs, and visual interests. This guide will explain hardscaping materials, explore which are best suited for various projects and designs, and provide hardscaping ideas to spark creativity for your next project. Types of Hardscape Materials – Which is Right for Your Project?
Natural stones and pavers are the most popular choices for hardscaping materials. Each has its advantages and can be used for various outdoor projects. Here are a few considerations for both materials to keep in mind. Natural Stone Sophisticated and made to last, natural stone is a preferred material for creating a stylish environment. Natural stone often pairs well when complimenting neat and vibrant landscaping or flowers. Here are more benefits of natural stone:
Versatility: Natural stone, such as flagstone or slate, adds a timeless appeal to your outdoor space. It's perfect for pathways, patios, and retaining walls.
Durability: These stones can withstand harsh weather and remain intact for years.
Variety: Natural stone comes in various colors and textures, allowing you to create many unique designs.
Pavers
Pavers can vary in the materials used, but they can also make a statement depending on the color and placement. Here are some reasons to consider pavers for your next project:
Affordability: Pavers are often more budget-friendly than natural stone and can cost on typically expensive projects such as driveways and patios.
Uniformity: Pavers offer a consistent shape and size, making installation easier.
Design Options: Pavers come in various colors, patterns, and textures, providing flexibility in design choice.
Hardscaping Ideas to Inspire You
There are many ways to include style and personality in your hardscaping projects. To determine the right materials you'll need, it's best to create a plan for your new outdoor space first. Ask yourself, what is my outdoor space missing? Or what can I add to it to make it more functional or complete? We believe that these are the best hardscaping ideas for a beautiful outdoor space:
Fire Pit Area: A cozy gathering spot with a fire pit surrounded by stone or pavers.
Outdoor Kitchen: Install an outdoor kitchen with a stylish countertop.
Garden: Use stone and pebbles to highlight the natural landscaping within the area.
Water Features: Fountains or ponds with stone accents create a soothing atmosphere.
Tiered Retaining Walls: Add dimension to your landscape with tiered retaining walls.
Pathways: Design intricate pathways using pavers varying in shape and color.
Your choice of hardscaping materials should align with your design vision. After figuring out which feature you would like to add, it is important to make note of the style you're going for. For modern designs (or homes), sleek concrete or uniform pavers with clean lines will often look the best. For a minimalist aesthetic, you can also consider concrete or simple pavers. In contrast, rustic designs look best with natural stone and uneven textures. Rustic spaces can be improved with jagged flagstone pathways and stacked stone features.
Formal vs. Casual Spaces
Consider the formality of your outdoor space when selecting materials for each zone. Formal spaces like gardens or courtyards look best with clean lines. The type of material used will provide a sense of order and symmetry in formal areas. On the other hand, casual spaces like cottage gardens or gathering spots can embrace the natural stone, creating a relaxed atmosphere.
In hardscaping, many choices exist to bring your creative visions to life. Choosing the right hardscape materials is important to begin your next outdoor project. Whether you prefer the look of natural stone or the versatility of pavers, M1 Landscaping is here to help you find your best match. For your hardscaping needs, contact M1 Landscaping for your outdoor living needs. Our experts will guide you in selecting the perfect materials for your project and ensure it becomes a spectacular reality. Reach out for more information today!
Your vision matters to us!
We know you have plans and ideas regarding how you'd like your home and landscape to look. Nothing is more frustrating than not being happy with your home, so recreating your vision with open communication is so important to us!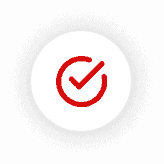 Correctly doing the work is important!
It's no secret that any work you have done to your property should be done correctly. We're committed to making sure every job on your landscape is of the highest quality, so no one has to go back and fix anything!
We believe in providing an exceptional customer experience!
When you go to a place of business hoping to get results, you need to be faced with unprofessional service. We pride ourselves on leaving lasting positive impressions on our customers with the customer service we know we would want ourselves!