Creating Outdoor Living Spaces with Hardscaping
Outdoor living spaces thoughtfully crafted with hardscaping can transform your property tremendously. These structures can be added to any side of your home and work well with any size property. Whether you have a larger backyard or a cozy space, hardscaping is the key to enhancing your outdoor experience. This guide will explore creating and elevating your outdoor living spaces with hardscaping. Enhancing Outdoor Living Spaces with Hardscaping Hardscaping is a great place to start when creating an outdoor living space that feels like an extension of your home. Using stone, concrete, wood, and other materials to shape the surrounding landscape. You can easily establish seating areas, walkways, fire pits, and more. The result is picturesque—a seamless combination of your surroundings' natural beauty with your indoor space's functionality.
How to Purposefully Add Hardscaping When you add hardscaping to your outdoor living area, it's important to have a defined purpose. are you looking to create a space for relaxation, an entertainment space for holiday gatherings, or a combination of both? Your purpose in every space will guide the design process and make it easier for the professionals to understand your vision. For example, a large patio with a fire pit and seating area could be ideal for hosting regular outdoor dinners. To maximize your outdoor space, you can add smaller features, such as walkways or short retaining walls, to highlight natural areas. Finding the Balance: Softscaping and Hardscaping To create a balanced outdoor living space, striking the right proportion and dimensions between hardscaping and softscaping is important. While hardscaping can be separate from landscaping, many properties look amazing when incorporated. Combining the two can transform your space and be visually appealing. To find the balance, try incorporating hardscaping elements that accentuate the beauty of your softscapes, like stone borders around flower beds. What Types of Hardscaping Are Best for Improving Outdoor Spaces? The best part of finding the right hardscaping for your outdoor spaces is that the possibilities and options feel endless. While choosing the right material can be challenging, thankfully, you'll have many colors, shapes, and finish types to consider. Here are some popular choices:
Pavers: Pavers are excellent for creating patios, walkways, and driveways due to their durability and appearance. Pavers can come in various colors and patterns, allowing homeowners to get creative with customization.
Retaining Walls: Ideal for terracing or layered height in the landscape, retaining walls serve a functional purpose. Beyond that, they can also be designed as focal points with decorative stones or adorned with bright flowers and plants.
Outdoor Fireplaces and Fire Pits: Nothing adds warmth and ambiance to your outdoor space like a fire pit. They make for cozy gathering spots and can be added to outdoor spaces that are already fairly complete; this includes being added to nearby outdoor kitchens, on a patio, or added as its section.
Outdoor Kitchens: An outdoor kitchen is perfect if you love cooking and entertaining. With granite countertops, built-in appliances, and seating areas, outdoor kitchens are the ultimate luxury for homeowners who wish to achieve the perfect extension of their homes.
Pergolas: These structures provide shade and define designated spaces, giving them a more intimate and sheltered feel. Pergolas can be created in various materials and still look amazing for your property.
Tips for Adding Hardscaping Features to Smaller Spaces and Large Yards
Even in the tightest of outdoor spaces, hardscaping can work wonders. Consider compact features that make the most of your square footage if you have a smaller space. A small stone patio with a couple of chairs creates a nook area. To maximize landscaping features, introduce flower beds or planters with materials that complement the nearby hardscaping.
For larger outdoor areas, it's all about segmenting the space to serve different functions. Creating distinct dining, lounging, and activity zones is the best way to keep the space organized without feeling overwhelmed. Use pavers, retaining walls, and plantings to define these spaces, and use similar tones and colors so that the space does not feel disjointed. If you have a large lawn or garden, adding a stone pathway, for example, can connect different areas while preserving the flow and cohesiveness of the landscape.
Conclusion:
Our expertise in hardscape design, material selection, and construction ensures a stunning result that aligns with your needs. Contact M1 Landscaping today to redefine the way you experience the outdoors
Your vision matters to us!
We know you have plans and ideas regarding how you'd like your home and landscape to look. Nothing is more frustrating than not being happy with your home, so recreating your vision with open communication is so important to us!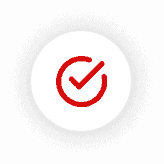 Correctly doing the work is important!
It's no secret that any work you have done to your property should be done correctly. We're committed to making sure every job on your landscape is of the highest quality, so no one has to go back and fix anything!
We believe in providing an exceptional customer experience!
When you go to a place of business hoping to get results, you need to be faced with unprofessional service. We pride ourselves on leaving lasting positive impressions on our customers with the customer service we know we would want ourselves!