You'll get the chance to see for yourself the benefits of our work!
As homeowners, the addition of a tree on your property is unmatched. These visually striking large plants provide a beautiful and shaded outdoor area to stay in and can further improve quality of life. However, proper tree care is essential for homeowners to enjoy a thriving landscape. Caring for your trees will enhance their health and beauty and contribute to your property overall. This guide will go over expert tips for tree care, covering everything from the importance of tree care to tailored maintenance strategies based on tree types.
Your vision matters to us!
We know you have plans and ideas regarding how you'd like your home and landscape to look. Nothing is more frustrating than not being happy with your home, so recreating your vision with open communication is so important to us!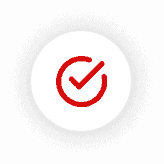 Correctly doing the work is important!
It's no secret that any work you have done to your property should be done correctly. We're committed to making sure every job on your landscape is of the highest quality, so no one has to go back and fix anything!
We believe in providing an exceptional customer experience!
When you go to a place of business hoping to get results, you need to be faced with unprofessional service. We pride ourselves on leaving lasting positive impressions on our customers with the customer service we know we would want ourselves!