Lovely Landscaping, Tree Services, and Hardscaping in Inland Empire, CA
Inland Empire, California, is known for its extreme outdoor sports.
This area is filled with valleys, hills, and mountains. Plenty of things to do outside, and let your curiosity run free! There is so much to do that you might just get inspired to incorporate the Californian landscape into your backyard.
California is a prime location for many, so why not try? M1 Landscaping LLC is in an excellent spot for serving our community. We provide various services for all those in need of some fantastic landscaping work.
What are the best services M1 Landscaping offers?
We offer services we know our clients need. We are a company that values our clients, and it's why we value ourselves with our communication skills. We understand that listening is most important while our clients explain what they want.
Landscaping
Why does your neighbor always have lush green grass and perfectly manicured shrubbery? Well, the answer is simple- landscaping. Landscaping is molding your property the way you want and creating something beautiful that you can enjoy for years to come. Landscaping helps the planet in tremendous ways! Plants help clean up our air- especially with the help of trees and shrubbery! Having healthy soil helps with water pollution by adding more filtration to rainwater through the ground.
Tree Services
When a storm hits, having big trees can be dangerous. That's why getting your trees trimmed and taken care of is essential. Not only are you keeping your trees alive and well, but you're also keeping those around you and yourself safe. When branches and trees fall, they can cause extensive damage. From powerlines to your car to your neighbor's house, all these and more can be safe when you get your trees serviced. In addition, taking care of your trees improves the air quality because of how much carbon dioxide they can soak up each year.
Hardscaping
Do you need an updated patio, walkways, or install a water feature? M1 Landscaping is here for all your hardscaping needs. Hardscaping adds natural stone materials to your landscape. Breaking up the monotony of all the greenery, adding a fire pit offers a comfortable seating area with a comforting fire. Hardscaping is for you! Can you think of ways to motivate you to get outside, relax and enjoy your landscape?
Seasonal Cleanups
With the seasons changing, the foliage changes with it. This means a lot of leaves, plant debris, and wood is falling all over your landscape. Getting them cleaned up improves the health of your landscape and makes the transition much smoother. Cleaning up landscapes is simple, and the transformation that happens seems magical. Your lawn will thank you for all the hard work.
M1 Landscaping LLC is a professional business that has been around for a respectable time. We know how to provide services that our clients are looking for with the best quality we can offer. Contact us today for your free estimate! Let's get the conversation started!
Your vision matters to us!
We know you have plans and ideas regarding how you'd like your home and landscape to look. Nothing is more frustrating than not being happy with your home, so recreating your vision with open communication is so important to us!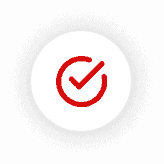 Correctly doing the work is important!
It's no secret that any work you have done to your property should be done correctly. We're committed to making sure every job on your landscape is of the highest quality, so no one has to go back and fix anything!
We believe in providing an exceptional customer experience!
When you go to a place of business hoping to get results, you need to be faced with unprofessional service. We pride ourselves on leaving lasting positive impressions on our customers with the customer service we know we would want ourselves!