High-quality irrigation services in Orange County, Inland Empire, and LA County, CA!
What is included in our irrigation services?
Your lawn needs a watering schedule that's consistent, reliable, and works well with your lifestyle. Your life can get hectic at times. You may not have the time to water your lawn thoroughly, and different plants need different amounts!
Our team can set up a complete irrigation system for your gardens, shrubs, trees, and lawns. We will assist you with setting it so your water use will be most efficient. If you notice issues with the system, we will evaluate it to find the problem and reprogram, reset, or repair your irrigation system.
Why choose M1 Landscaping, Inc. services?
We are a team dedicated to doing our best work
Our crew achieves landscaping goals AND maintains them
We want you to have the landscape of your dreams
Designing, installing, and maintaining are the goal
We let all our work do the talking for us
Our level of focus is incomparable
What good irrigation services do for my property or home?
Ensures even watering of your plants
Watering your lawn using a hose or movable sprinklers can be a very uneven process. You may forget to turn the sprinklers off one day and accidentally overwater some areas. You will end up underwatering others when you get busy and forget to turn them on. Your lawn, gardens, trees, and shrubs should not have to suffer from lack of or too much water.
The right irrigation system will provide the perfect amount of water to all areas of your lawn and garden without ever becoming an issue! The time of day is also important – you want to water early in the day when the weather is hot to avoid "boiling" your plants and grass.
Saves you money on water bills
Watering by hand, with a hose or sprinkler attachment, will waste a lot of water. This waste turns into money down the drain on your next water bill. Luckily, these irrigation systems provide just the right amount of water, so nothing goes to waste!
Waters without you having to think about it
As we've said before, life can get chaotic, and sometimes you forget to do things such as turn off the lights before going to bed, fold the laundry, or water your plants. Proper irrigation systems ensure all your greenery gets the water it needs without you having to lift a finger! We'll teach you how to use your system to the best advantage, even turning it off when necessary.
What are some things to know about irrigation services?
There's different systems to choose from
Sprinkler systems are the most prominent form of irrigation for residential areas, though many others are beneficial!
For example, drip irrigation is excellent for gardens, center pivot irrigation is best for flat areas, and surface irrigation works well for large areas or farmland.
We will recommend the right system for each part of your landscape.
There are times of day better for watering
No matter where you live, it's always better to water your lawn before the day's heat. This practice limits the amount of evaporation, ensuring your grass or plants get the amount they need. You'll find that the morning before about 10 AM is the best time!
Are you tired of your landscape not living up to your standards? Ready to improve your property in every way? At M1 Landscaping, you will receive all this and more – and come out on top!
Your vision matters to us!
We know you have plans and ideas regarding how you'd like your home and landscape to look. Nothing is more frustrating than not being happy with your home, so recreating your vision with open communication is so important to us!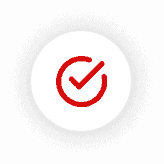 Correctly doing the work is important!
It's no secret that any work you have done to your property should be done correctly. We're committed to making sure every job on your landscape is of the highest quality, so no one has to go back and fix anything!
We believe in providing an exceptional customer experience!
When you go to a place of business hoping to get results, you need to be faced with unprofessional service. We pride ourselves on leaving lasting positive impressions on our customers with the customer service we know we would want ourselves!