Professional Landscaping, Tree Work, and Lawn Care in LA County, CA
LA County, California, is a busy place to find yourself on vacation or business – it's a sunny, exciting place to be, to say the least. There's a lot to do while you're here, and the residents who call this place home are lucky. This county has also made a home in our hearts.
You won't be lacking entertainment from Hollywood to Beverly Hills, studio tours to Universal Studios. The team here at M1 Landscaping understands the unique folks who live here and loves the ability to do right by our fellow residents and provide them the services they need. We will continue to do the right thing, so you can relax knowing you're taken care of.
What are some of the top services M1 Landscaping offers in LA County?
Landscaping
If you want to take your property to the next level, look no further than the rewarding landscape process. This process will give you more satisfaction in your home and draw in lots of positive attention from friends and neighbors. In addition, great landscaping can bring life back to your home and boost its curb appeal with the right team behind you!
Landscape Lighting
Everyone has a right to feel safe when walking around their home at night, and there's truly no better way to do that than beautiful landscape lighting. These fixtures can be placed strategically around your landscape where they'll not only look fantastic at night but give you more security when having to go outside after the sun goes down!
Lawn Care
Your landscape needs your help to stay healthy and grow how it should be. Lawn care is the best way to ensure your landscape's longevity and keep up the attractiveness it has accumulated. These lawn services include a lot of work with the ground and soil to eliminate issues that can cause any homeowner significant problems down the line!
Tree Services
If you have any trees on your lawn, they can either be beauty additions or a big issue for your landscape. If they're the former, you can accomplish a lot with simple tree trimming services. However, if they're becoming a problem, you should consider getting them removed. This process should be easy on your end and doesn't leave a mess on your lawn!
M1 Landscaping offers fantastic, professional landscape services to the communities in LA County and its surrounding areas. We're dedicated to our craft and continue to find new innovative ways to help your landscape thrive. Our friendly team cares about offering top-quality customer service to all our customers; we're ready to breathe new life into your landscape. If you're looking for folks who listen to their customers and want to do right by them, this is the place to go!
Your vision matters to us!
We know you have plans and ideas regarding how you'd like your home and landscape to look. Nothing is more frustrating than not being happy with your home, so recreating your vision with open communication is so important to us!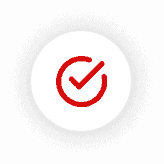 Correctly doing the work is important!
It's no secret that any work you have done to your property should be done correctly. We're committed to making sure every job on your landscape is of the highest quality, so no one has to go back and fix anything!
We believe in providing an exceptional customer experience!
When you go to a place of business hoping to get results, you need to be faced with unprofessional service. We pride ourselves on leaving lasting positive impressions on our customers with the customer service we know we would want ourselves!