Lovely Lawn Care in Orange County and Empire County in CA
What is Lawn Care?
Lawn care is precisely what it sounds like, taking care of your lawn. We make sure that your landscape stays healthy and thriving. But, do you want to do all that work by yourself? That's why M1 is here- to help service your landscape and all your needs for keeping it prime and green.
Why choose M1 Landscaping LLC?
M1 Landscaping LLC prioritizes integrity and professionalism
Customer service is our top priority
Communities are our goal to service
We take our quality of work seriously
How does the free estimate work?
We show off our skills
If you call to start the process for a job to be done, we will provide you with a free estimate of what we can do. We want to be as transparent as possible with our clients. Honesty is something we value above all else. Without honesty and integrity, we wouldn't be the successful company we have become.
Professionalism is our middle name
M1 Landscaping LLC is a professional team that takes our clients' needs and wants very seriously. Without our clients, we would sit around twiddling our thumbs all day. However, professionalism requires a lot of patience and communication that allows us to understand what the client wants most.
Our clients' needs are our priority
We do our best to listen to what our clients are looking for. We do everything we can to design what they want before breaking ground. We don't start until it's something they are happy with. Each client requests our help with different projects, and we have to be on our toes and ready to go. This means we have to gather plenty of information about what that client is looking for. We thrive on getting the job done the first time correctly, so we are very thorough.
Lawn care is our forte
Maintaining things to make them last longer is important for their longevity. Your lawn is no different and good for you. Our skillset has been developed over the years, so we know what we are doing. Being a professional is the same as keeping the original look of a landscape- lots of learning and upkeep. Being a landscaping company, we know how to do a lot of maintenance work and design and install jobs. Maintaining the landscape is a work of art. We have to work to keep the original design while at the same time we are getting rid of the weeds and debris.
Our services are unique
Lawn care is universal, but each job is different based on what needs to get done and how the client wants it to look. Each project has different needs and needs to be taken care of differently. That's why M1 has a vast skill set. We can take care of each project correctly and promptly.
Your vision matters to us!
We know you have plans and ideas regarding how you'd like your home and landscape to look. Nothing is more frustrating than not being happy with your home, so recreating your vision with open communication is so important to us!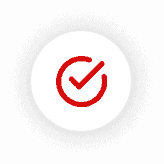 Correctly doing the work is important!
It's no secret that any work you have done to your property should be done correctly. We're committed to making sure every job on your landscape is of the highest quality, so no one has to go back and fix anything!
We believe in providing an exceptional customer experience!
When you go to a place of business hoping to get results, you need to be faced with unprofessional service. We pride ourselves on leaving lasting positive impressions on our customers with the customer service we know we would want ourselves!