We don't just believe in pretty words – we believe in results!

Your vision matters to us!
We know you have plans and ideas regarding how you'd like your home and landscape to look. Nothing is more frustrating than not being happy with your home, so recreating your vision with open communication is so important to us!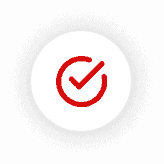 Correctly doing the work is important!
It's no secret that any work you have done to your property should be done correctly. We're committed to making sure every job on your landscape is of the highest quality, so no one has to go back and fix anything!
We believe in providing an exceptional customer experience!
When you go to a place of business hoping to get results, you need to be faced with unprofessional service. We pride ourselves on leaving lasting positive impressions on our customers with the customer service we know we would want ourselves!