Striking outdoor living space services in Orange County, Inland Empire, and LA County, CA!
What is included in our outdoor living space services?
The space inside your home shouldn't be the only area you feel comfortable and relaxed hanging out in; your lawn is a great escape, too! Our team documents the amount of space you have and what materials would be best for the project and helps you develop a design that fits your needs. Then, we put all of our efforts into creating that unique, relaxing space you're looking for, surrounded by sights and sounds of nature.
Why choose M1 Landscaping, Inc. Services?
Our team is committed to bringing your lawn dreams to life
We only accept the best quality work from ourselves
We design, install AND maintain your landscape
Our hard work always speaks for itself
Achieving and maintaining landscape quality is our goal
The tasks at hand have our 100% focus
What good do outdoor living spaces do for my property or home?
Add to the current aesthetic
As a homeowner, you want outdoor spaces that bring you joy and fit whatever style you may have. Many folks have Landscaping already on their property but want to add something more that matches its current look. We offer outdoor spaces that can do just that and look fantastic!
Provide safe places to hang out
Whether it's just you, your family, pets, or guests that may be lounging in the yard, you want to make sure your space is safe. Our outdoor living spaces provide you with a clean, clear space that's sturdy and reliable to entertain or hang out on!
Extend your entertaining space
You may already have a nice space in your yard to host get-togethers and fun times with loved ones, but there's nothing wrong with wanting to extend that space! These outdoor living spaces extend the use of potentially unused land and create an excellent area to entertain.
What are some things to know about outdoor living spaces?
You can mix and match materials
No one said you had to make the hard choice between many materials and stick with it throughout the whole design. On the contrary, it's pretty fun to switch things up and use a few different materials between wood, concrete, brick, or pavers to create a unique, multi-dimensional space in your home!
These spaces have become increasingly popular
While there have always been porches or spaces to spend time outside, they weren't always a first thought or priority to homeowners. However, about 63% of architects have found that outdoor living spaces are now a standard part of construction on newer homes!
Are you ready to get started with your landscape makeover? Want to have a clean lawn and well-cared-for? At M1 Landscaping, you will receive all of this and more – and come out on top!
Your vision matters to us!
We know you have plans and ideas regarding how you'd like your home and landscape to look. Nothing is more frustrating than not being happy with your home, so recreating your vision with open communication is so important to us!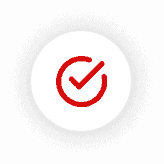 Correctly doing the work is important!
It's no secret that any work you have done to your property should be done correctly. We're committed to making sure every job on your landscape is of the highest quality, so no one has to go back and fix anything!
We believe in providing an exceptional customer experience!
When you go to a place of business hoping to get results, you need to be faced with unprofessional service. We pride ourselves on leaving lasting positive impressions on our customers with the customer service we know we would want ourselves!