Rewarding Retaining and Seating Walls in Orange County and Empire County in CA
Why Are Retaining and Seating Walls important?
Retaining and seating walls are important for your landscape because they reduce the risk of flooding and prevent erosion from destroying it. Each wall is important because it helps prevent drainage problems and erosion and allows the plants to grow stronger. Landslides can be prevented when drainage problems are solved, and you won't have to worry about struggling with your lawn when planting time comes.
Why choose M1 Landscaping LLC?
M1 Landscaping LLC prioritizes integrity and professionalism
Quality customer service is essential
Giving back to the community is our goal
We take pride in our integrity
What is a Retaining Wall?
Erosion Protection
Retaining walls help prevent erosion from making your landscape unattractive or bare in some areas. In addition, the combination of retaining walls and drains can often resolve drainage problems. With the help of a retaining wall, the soil and your plantings can stay in place while remaining healthy.
These incredibly important walls hold back water as well as soil. You may need to install drainage lines through the walls to prevent flooding on your lawns and possible drains if your lawn is hilly or sloped.
M1 will install the best retaining wall and drain system for you, but don't attempt to build one on your own. M1 will build the best quality retaining walls for your landscape!
Balance in Your Lawn
Your lawn gets balanced out when your soil is fertile. Retaining walls allow your lawn time to start planting but hold back loose soil. Root systems take the nutrients out of the soil with the help of rain and the sun.
M1 builds strong and durable retaining walls, keeping your soil safe from being blown everywhere. In addition, retaining walls increase your curb appeal.
Plenty of Room for Everyone!
Seating walls combine the benefits of retaining walls and can ensure you have enough seats for all your guests. You will have a wall that looks unique and amazing and can still hold back soil or water, but with the added benefit of extra seating. M1 encourages seating walls because it saves smaller landscape space.
You will still have your outdoor living space with extra seating. Seating walls can be very beautiful and functional when surrounding things like fire pits. In addition, seating walls boost home value because they can be unique in form and function.
Design Your Way
M1 encourages clients to design the wall to fit their tastes and needs and to have fun with all the design options, including rock or brick type, shape size, and functional elements.
For example, M1 can build flower beds into the wall so you can enjoy plant and flower placement that expands your viewing area. Walls are easy to use to design various layers in your landscape.
Hardscapes enhance the look and feel of your landscape. M1 installs your wall where it is most needed but, at the same time, adds beauty to your landscape. If an aspect isn't functional, M1 communicates with each of our clients and provides solutions.
M1 is a professional team with each client's needs the first consideration for each project. We ensure the project isn't done until we've completed it correctly and our client is satisfied. So call your friends at M1 Landscaping today with your hardscaping needs, and we will provide you with a free estimate.
M1 Landscaping LLC- Demolish, design, build, and maintain
Your vision matters to us!
We know you have plans and ideas regarding how you'd like your home and landscape to look. Nothing is more frustrating than not being happy with your home, so recreating your vision with open communication is so important to us!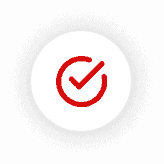 Correctly doing the work is important!
It's no secret that any work you have done to your property should be done correctly. We're committed to making sure every job on your landscape is of the highest quality, so no one has to go back and fix anything!
We believe in providing an exceptional customer experience!
When you go to a place of business hoping to get results, you need to be faced with unprofessional service. We pride ourselves on leaving lasting positive impressions on our customers with the customer service we know we would want ourselves!