The Rendon's have been doing our gardening for over 20+ years. Very reliable, on time, and honest! They do the very best work, fast, efficient and leave the yard clean and beautiful every week. The very best!!!
I have used M1 for about 3 years and they have always provided consistent excellent service at fair prices. I have occasionally needed extra help with special lawn projects and they have been reliable and trustworthy every time. I highly recommend M1 if you are looking for anything with lawn/gardening needs.
My family has been using M1 Landscaping for over 20 years. They are very professional and keep our yard looking great year round.
Michael does excellent work, is fair and reliable and always friendly. Would definitely recommend him.
They have worked for me for 7 years, every other Monday with great work ethic's !! I am very pleased with them no!!!
Leave Your Feedback here:
Your vision matters to us!
We know you have plans and ideas regarding how you'd like your home and landscape to look. Nothing is more frustrating than not being happy with your home, so recreating your vision with open communication is so important to us!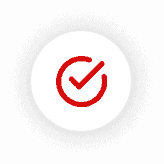 Correctly doing the work is important!
It's no secret that any work you have done to your property should be done correctly. We're committed to making sure every job on your landscape is of the highest quality, so no one has to go back and fix anything!
We believe in providing an exceptional customer experience!
When you go to a place of business hoping to get results, you need to be faced with unprofessional service. We pride ourselves on leaving lasting positive impressions on our customers with the customer service we know we would want ourselves!