Lush Landscaping, Tree Services, and Hardscaping in Riverside County, CA
Riverside County is known for the citrus industry in California. The county also gave birth to the refrigerated railroad car. Which, you guessed it, helped boost the citrus industry even further. Fruit trees still require getting serviced, so they keep producing fresh, excellent fruit to be shared all over the country!
What are the top services M1 offers?
M1 is qualified to offer many services for their clients' landscaping needs. Many jobs fall under the massive umbrella of landscaping, and each one needs to get done in a specific manner. We offer many unique services and urge you to let our professional team help your landscape.
Landscaping
Our landscaping services cover everything from designing your garden to maintaining it. We are here to help you every step of the way. Landscaping helps improve the health of the earth, water, and air. Pollution is a huge problem, and planting trees improves the air, mulch protects the earth, and landscaping drains improve water flow to more valuable areas. Landscaping does a little something for your property as well. Whether it's outdoor living spaces or adding trees and shrubs to your lawn, landscaping adds value to your property. People see it, and they want it, especially if they don't have to start from the ground up.
Tree Services
Tree services are vital for keeping trees healthy and prime. Branches get tangled and wrapped up in each other. They need to be trimmed back every so often to reduce entanglement. When trees get sick, it starts in the branches and works their way down most of the time. Cutting dying or dead branches helps prevent the disease from spreading throughout the tree and spreading to others.
Hardscaping
Are your hardscapes cracking or crumbling? You can count on us! Hardscaping is a creative part of your garden that isn't a plant—retaining walls, stone edging, and fire pits all wear down over time. So how do you fix them if you don't know what you're doing? The answer is simple, call M1 Landscapes, and we will get the job done correctly and efficiently, so you don't have to.
Patios and Walkways
What good do patios and walkways do for your landscape? Patios help give you a space to be outside but still off the lawn so the grass can grow. Walkways give you a place for your foot traffic, so you're not stomping your grass into the ground. Walkways and patios can be beautiful pieces of hardscaping in your lovely green landscape. They don't have to be plain dull stone, and you can choose to have a unique design.
M1 Landscaping LLC is the professional team for you! We have a set of safety protocols to follow to keep everyone safe. With these safety protocols, we ensure each project will get done promptly. As a result, each project we do for you will be our best quality, and your vision will come to life.
Your vision matters to us!
We know you have plans and ideas regarding how you'd like your home and landscape to look. Nothing is more frustrating than not being happy with your home, so recreating your vision with open communication is so important to us!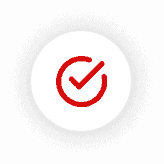 Correctly doing the work is important!
It's no secret that any work you have done to your property should be done correctly. We're committed to making sure every job on your landscape is of the highest quality, so no one has to go back and fix anything!
We believe in providing an exceptional customer experience!
When you go to a place of business hoping to get results, you need to be faced with unprofessional service. We pride ourselves on leaving lasting positive impressions on our customers with the customer service we know we would want ourselves!