Lush landscape maintenance services in Orange County, Inland Empire, and LA County, CA!
What is included in our seasonal cleanups services?
Your landscape won't magically stay clean and neat all day, every day – it needs work and attention to stay that way. We come to your property, observe the areas that need to be worked on, and clean up around your property. Our team removes leaves or other lawn debris off of your grass and cleans up landscape beds from debris or dead plants. This lawn service will also help keep your landscape healthy!
Why choose M1 seasonal cleanups, Inc. Services?
We make sure to stay focused on whatever jobs we're doing
We do it all – design, install and maintain
Our team only wants to bring your landscape dreams to life
All of our work speaks for itself
Achieving landscape quality, followed up by maintaining it
We're only satisfied with doing the best work we can
What good does seasonal cleanups do for my property or home?
Your lawn won't look cluttered
No one wants a messy and cluttered lawn, especially if they enjoy having guests over. With proper landscape cleanups, your lawn will look clean and sharp and make fantastic first impressions on anyone who comes over to visit!
You'll allergies will be improved
For some people, allergies cannot be avoided, but there are plenty of ways to help limit your symptoms! One of the top ways to keep them under control and help your breathing is to clean up the leaves and debris on the grass that sits there.
Less likely to attract bugs
Bugs will be attracted to areas where they feel protected and have a food source nearby. That "perfect place" is under the leaves right there on your lawn for many creepy-crawlies! Getting that junk cleared up and taken away will lower the number of bugs you see.
What are some things to know about seasonal cleanups?
These cleanups are needed year-round
It's become a common misconception that these cleanups only have to occur during the fall and spring seasons. However, nature doesn't rest – you're likely to see areas that need your attention during the other seasons. So keeping up with picking up your lawn will do wonders!
Your grass will suffer
There are many ways your grass will suffer if it's covered in clutter, not just because of the messiness itself! That clutter blocks out needed sunlight from reaching the ground and blocks out oxygen and water it needs. It can trap moisture, too, which causes mold damage.
Do you want a landscape you can be proud of? Are you ready to get some help from pros who know what they're doing? At M1 seasonal cleanups, you will receive all of this and more – and come out on top!
Your vision matters to us!
We know you have plans and ideas regarding how you'd like your home and landscape to look. Nothing is more frustrating than not being happy with your home, so recreating your vision with open communication is so important to us!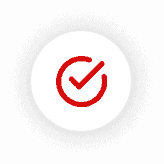 Correctly doing the work is important!
It's no secret that any work you have done to your property should be done correctly. We're committed to making sure every job on your landscape is of the highest quality, so no one has to go back and fix anything!
We believe in providing an exceptional customer experience!
When you go to a place of business hoping to get results, you need to be faced with unprofessional service. We pride ourselves on leaving lasting positive impressions on our customers with the customer service we know we would want ourselves!