Landscaping
The landscape surrounding your home can impact the overall curb appeal of your property. We make sure to do quality landscape work that is beautiful and eye-catching!
Tree Services
When you have trees on your property: you either want them gone or keep them looking good. We can provide both options with painless tree removal or proper trimming and care!
Hardscaping
We know this term isn't as popular as landscaping – but it comes with a great reward! We install hardscaping where it's needed/wanted, made from lovely materials sure to last a while.
Lawn Care
It isn't enough to have a well-trimmed lawn; you've got to make sure it's taken care of from the ground up. We provide excellent services to ensure the soil, plants, grass, and trees grow healthy!
Seasonal Cleanups
Messes will happen, both inside your home and out. We can take that messiness on your lawn (be it leaves, wilting flowers, or other debris) and clean it up, so it looks sparkling clean!
Outdoor Living Spaces
Your home is your safe space, and we want to make sure you've got an area to relax on after a hard day! Our team designs and builds outdoor spaces that are perfect for your lifestyle.
Retaining & Seating Walls
Retaining and seating walls are important for your landscape because they reduce the risk of flooding and prevent erosion from destroying it. Each wall is important because it helps prevent drainage problems and erosion and allows the plants to grow stronger. Landslides can be prevented when drainage problems are solved, and you won't have to worry about struggling with your lawn when planting time comes.
Patios and Walkways
Instead of wearing down the grass on your lawn, another great option is providing you and guests paths to get from one area to another. We install perfect patios and walkways where they'll do the most good for your property!
Fire Pits
We understand the importance of getting the most out of your landscape space. Adding things such as fire pits is one of the best things you can do for yourself! Fire pits add a warm touch to your landscape and invite you and others to stay warm while relaxing under the stars as long as you wish.
Irrigation Services
Your lawn needs a watering schedule that's consistent, reliable, and works well with your lifestyle. Your life can get hectic at times. You may not have the time to water your lawn thoroughly, and different plants need different amounts!
Landscape Lighting
Your landscape may be almost complete, but something is missing if you look out and can't see anything when it's dark. If you want to feel more secure and safe when walking around at night, the only solution is quality landscape lighting! They can be placed wherever you want and where they'll do the best while still looking fabulous. With so many various fixtures to choose from, the options are numerous!
Your vision matters to us!
We know you have plans and ideas regarding how you'd like your home and landscape to look. Nothing is more frustrating than not being happy with your home, so recreating your vision with open communication is so important to us!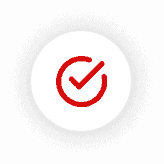 Correctly doing the work is important!
It's no secret that any work you have done to your property should be done correctly. We're committed to making sure every job on your landscape is of the highest quality, so no one has to go back and fix anything!
We believe in providing an exceptional customer experience!
When you go to a place of business hoping to get results, you need to be faced with unprofessional service. We pride ourselves on leaving lasting positive impressions on our customers with the customer service we know we would want ourselves!