Tremendous fire pits services in Orange County, Inland Empire, and LA County, CA!
What is included in our fire pits services?
We understand the importance of getting the most out of your landscape space. Adding things such as fire pits is one of the best things you can do for yourself! Fire pits add a warm touch to your landscape and invite you and others to stay warm while relaxing under the stars as long as you wish.
We work with you to establish the best location for your fire pit, then design a fire pit and surrounding area with you that you and your family will love. Then we will work on your dream fire pit as soon as the design is just what you want.!
Why choose M1 Landscaping, Inc. services?
We let every job we do, do the talking for us
We take pride in achieving and maintaining landscape goals
Our crew only accepts the best from ourselves
You won't have to worry about M1 losing focus on our job
Your landscaping wish is our command
We do it all – design, install AND maintain
What good do fire pits do for my property or home?
Offer another way to "cook" outside
We know you probably have a grill out back that you use regularly and that you love, but there are many things you can cook on a fire pit as well. For example, hot dogs and marshmallows (and pretty much anything you can cook on a stick or long fork) can cook over your open fire. In addition, cooking over the fire pit can be very exciting and pleasurable for children or guests when you plan for an evening of "family and friend time" by the fire!
Provide extra gathering spots
No matter the number of people in your gathering, giving everyone room to hang out is nice. Even if you don't have guests, having different places to sit and relax is lovely. These fire pits add extra spots to gather or relax outside your home!
Extends the use of your backyard space
You have a beautiful yard, but you don't seem to use it as much as you'd like. Hardscaping additions, like a fire pit, can change that! In addition, your fire pit can extend the use of your outdoor space later into the night and through all seasons, even if it's colder out.
What are some things to know about fire pits?
Small fires can still be dangerous
Fires in fire pits are relatively small, but they can still be very dangerous whether your fire pit is fueled by gas or real logs. There's still a high risk of burn injuries, which increase with poor fire practices. Therefore, it's crucial to ensure you and your guests keep a proper distance and have a fire extinguisher and sand or water ready in emergencies!
There are codes to follow
While fire pits are "simple" concepts, some rules and city codes have to be followed with most of them. These rules can include being 25 feet away from any trees or vehicles. It's also not permitted to have fires during high wind periods, so keep an eye on your local weather reports!
Your collaborators at M1 will help you meet any rules and codes and install your fire pit to your design.
Do you want a way to improve your landscape? Not sure what to do to get started? At M1 Landscaping, you will receive all this and more – and come out on top!
Your vision matters to us!
We know you have plans and ideas regarding how you'd like your home and landscape to look. Nothing is more frustrating than not being happy with your home, so recreating your vision with open communication is so important to us!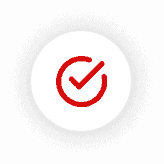 Correctly doing the work is important!
It's no secret that any work you have done to your property should be done correctly. We're committed to making sure every job on your landscape is of the highest quality, so no one has to go back and fix anything!
We believe in providing an exceptional customer experience!
When you go to a place of business hoping to get results, you need to be faced with unprofessional service. We pride ourselves on leaving lasting positive impressions on our customers with the customer service we know we would want ourselves!