Dazzling landscape lighting services in Orange County, Inland Empire, and LA County, CA!
What is included in our landscape lighting services?
Your landscape may be almost complete, but something is missing if you look out and can't see anything when it's dark. If you want to feel more secure and safe when walking around at night, the only solution is quality landscape lighting! They can be placed wherever you want and where they'll do the best while still looking fabulous. With so many various fixtures to choose from, the options are numerous!
Why choose M1 Landscaping, Inc. services?
We're proud to let our landscape work speak for itself
We design, install and maintain your landscape
Our team always stays focused
Your dream is what we want to bring to life
We don't accept anything less than our absolute best
You'll be amazed at what we achieve and how we maintain
What good does landscape lighting do for my property or home?
Keeps you safe from intruders
As a homeowner, you should feel safe walking around your home without fear of someone being there lurking in the shadows. It's common knowledge that intruders are less likely to find their way to well-lit homes for fear of being seen and caught!
Accents parts of your lawn you need
There's nothing wrong with enjoying all your favorite parts of your lawn, even when it's darkest out. After all, nighttime is a beautiful time to do so, as the contrast from dark to light with lighting fixtures is sure to catch anyone's eye!
Reduces trip and fall hazards
There are many reasons you could need to be walking around your property at night, and nothing is worse than getting hurt in your backyard! Proper landscape lighting allows you to travel around your lawn without worrying over what you could trip on, fall over, or bump into.
What are some things to know about landscape lighting?
Lighting can be set to timers
Some landscape lighting you have installed around your home can be set to timers to turn off and on at different times during the day. These landscape additions save energy, save you money, and make it much easier not to remember to turn them off!
Installation can be very dangerous
It's easy to say you want to put landscape lighting around your home, but doing it is different. Lighting involves electricity, which has the potential to lead to nasty injuries if not handled properly! So it's essential to leave jobs like these to those who know what they're doing.
Does your property look more than a little lackluster? Wondering what you can do to upgrade your home's look? At M1 Landscaping, you will receive all of this and more – and come out on top!
Your vision matters to us!
We know you have plans and ideas regarding how you'd like your home and landscape to look. Nothing is more frustrating than not being happy with your home, so recreating your vision with open communication is so important to us!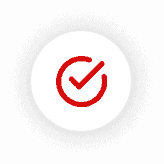 Correctly doing the work is important!
It's no secret that any work you have done to your property should be done correctly. We're committed to making sure every job on your landscape is of the highest quality, so no one has to go back and fix anything!
We believe in providing an exceptional customer experience!
When you go to a place of business hoping to get results, you need to be faced with unprofessional service. We pride ourselves on leaving lasting positive impressions on our customers with the customer service we know we would want ourselves!