Humble Hardscaping offered in Orange and Empire Counties in California
What is hardscaping?
Hardscaping is all elements of landscaping that are inanimate objects. Some examples of hardscaping are patios, pathways, and fire pits. Many people don't know what hardscaping is and why it's a popular option when planning a landscape. However, when you add hardscaping to your landscape, you add something that can be used while enjoying being in your landscape.
Why choose M1 Landscaping LLC?
M1 Landscaping LLC prioritizes integrity and professionalism
We pride ourselves on our customer service.
Honor the diversity of our communities.
Promptly getting projects done
How does the free estimate work?
Call us!
Call M1 Landscaping LLC to start the planning process when you want a job done. We will set you up with a free estimate that shows what we would do and a price range. You envision the type of project you want to be done, and we make it a reality. Having an estimation proves how serious we are and that you can trust us to get the job done right. We can't start the conversation until our future clients reach us. We are a friendly, professional company and are here to help!
Integrity keeps us liable
M1 Landscaping LLC is a proud company. Our communication is just one of the many skills that we improve every day to stay the best company we can be. We hold ourselves accountable for getting jobs done on time and with the best quality work we have to give. Hardscaping is a job that takes a lot of planning and designs that are vital to follow.
M1 Landscaping has your best interest at heart.
When you tell us what you are looking for, we listen and do everything we can to make your original idea a reality. We don't shy away from big projects. We have the machines, and we aren't afraid to use them! We have the ability to create and install your hardscape projects, and you will never look back.
Keeping your needs our business.
We are a company that understands how busy schedules can be. It's ok to ask for a helping hand. We are here for you, so put us to the task. We understand the difficulty of not having the time to get your landscaping needs taken care of. M1 is certified for taking care of your hardscapes to keep them maintained, so they last a while.
We provide quality services for you
Hardscaping is a top-rated service that is unique as well. There are a variety of jobs under the umbrella of hardscaping. Each one is exclusive to the needs of our clients. No matter the job, M1 puts everything we've got into making the project the best it can be. Our work speaks for itself, and we just have to get the conversation started.
Your vision matters to us!
We know you have plans and ideas regarding how you'd like your home and landscape to look. Nothing is more frustrating than not being happy with your home, so recreating your vision with open communication is so important to us!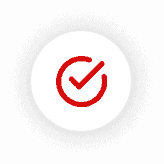 Correctly doing the work is important!
It's no secret that any work you have done to your property should be done correctly. We're committed to making sure every job on your landscape is of the highest quality, so no one has to go back and fix anything!
We believe in providing an exceptional customer experience!
When you go to a place of business hoping to get results, you need to be faced with unprofessional service. We pride ourselves on leaving lasting positive impressions on our customers with the customer service we know we would want ourselves!