Practical Patios and Walkways in Orange County and Empire County, CA
What is the importance of patios and walkways?
M1 Landscaping LLC values professionalism
We listen to the client's needs
We serve our communities
Our work speaks for itself
Why choose M1 Landscaping LLC?
M1 Landscaping LLC values professionalism
We listen to the client's needs
We serve our communities
Our work speaks for itself
How does the free estimate work?
When you call us about a project, we ask for details to give you an idea of what we can do. Providing free estimates is an excellent way for us to show off our skills and establish trust with our clients. Offering a free estimate sets us apart from the competition and makes us more personable. It also allows us to outline our pricing range, making it easier to estimate each job's cost.
We prove our skills
Our work speaks for itself, but it's just hearsay until the client sees the work themselves. Offering a free estimate shows off our skills, but it also shows how well our communication and listening skills are. When it comes to most professional fields, offering a free estimate can be beneficial, especially when trust is involved.
Professionalism is our game
Our team is professional in all aspects. Patios and walkways are safety features as well as functional decoration. We have to ensure they are in working order and make repairs when needed. We must also be honest to gain our clients' trust and keep them safe.
What does safety have to do with anything?
Safety is a huge reason to hire M1, and we know what we are doing and how to get the job done the right way. We hold ourselves accountable for ensuring the finished project can last for a long time through our safety protocols. Safety is another huge reason why building your patios and walkways is a bad idea and a dangerous one. Please leave it to the pros to handle, and we know what we are doing.
Patios and walkways can be a statement piece
Imagine having a barbeque with some friends, and they notice your amazingly smooth patio. You can strike up the conversation about your journey to getting that said patio. Patios can be your entertainment stage, while your pathways are the staples keeping your landscape entwined.
Our services are unique
Each patio and walkway design is different. They can match, or they can mix and match. Your walkways can be solid pathways, or they can be spread out like stepping stones. Your patio can be any shape you desire with however many layers or steps you wish. Our services are unique because each client is different from the other. Even if their project is the same, the details make it different. We value diversity and embrace each difference with gratitude.
Your vision matters to us!
We know you have plans and ideas regarding how you'd like your home and landscape to look. Nothing is more frustrating than not being happy with your home, so recreating your vision with open communication is so important to us!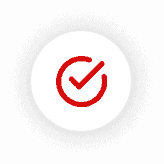 Correctly doing the work is important!
It's no secret that any work you have done to your property should be done correctly. We're committed to making sure every job on your landscape is of the highest quality, so no one has to go back and fix anything!
We believe in providing an exceptional customer experience!
When you go to a place of business hoping to get results, you need to be faced with unprofessional service. We pride ourselves on leaving lasting positive impressions on our customers with the customer service we know we would want ourselves!