Incredible tree services in Orange County, Inland Empire, and LA County, CA!
What is included in our tree services?
When you have trees on your landscape, they could add a lot of positive dimensions to your Landscaping – but only if a habit has been made to take care of them! We consider every tree when we evaluate them, check for disease or weaknesses, and then improve their overall health. Our team is devoted to keeping your trees looking beautiful and growing strong.
Why choose M1 tree services, Inc. Services?
We do it all – design, install and maintain
Our team wants to maintain your lawn to keep it healthy
We work hard on every landscape job we do, and it shows
Our goal is to bring your landscape to life
No one holds themselves to the highest standard than us
High levels of focus can be expected from us
What good does tree services do for my property or home?
Keeps everyone beneath them safe
Trees have branches and limbs, which don't always like to stay on the trunks – they will fall, often after storms or heavy winds! Consistent tree services can help reduce the number of weak branches and limbs by eliminating them before they become a problem.
Ensures diseases don't spread
No matter how consistent you are about taking care of your landscape, sometimes things happen, and your trees will sometimes end up with various diseases. We can identify those diseases and get to work treating them, preventing them from spreading around the whole tree or others nearby!
Introduces a new look to your property
Trees already do a fantastic job adding multiple levels to your landscape that help break up the monotony, but overgrown trees start to blur together and become dull. The most minor changes could potentially transform your landscape when these services are done!
What are some things to know about tree services?
Shade from trees can help your bills
You read that correctly; the shade those lovely trees provide can help reduce energy bill costs when positioned or trimmed just right! Trees that can shade AC units will increase their efficiency by 10%, saving you about 25% on those bills.
Trees can reduce excess noise
There's nothing wrong with a bit of background noise in your neighborhood, but it helps to have trees that can buffer some of it, too! Manicured trees have been known to deflect different soundwaves, blocking out unwanted noises.
Do you want to breathe new life into your landscape? Are you ready to restore your lawn to a healthier place? At M1 Landscaping, you will receive all of this and more – and come out on top!
Your vision matters to us!
We know you have plans and ideas regarding how you'd like your home and landscape to look. Nothing is more frustrating than not being happy with your home, so recreating your vision with open communication is so important to us!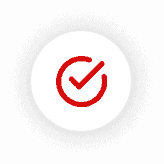 Correctly doing the work is important!
It's no secret that any work you have done to your property should be done correctly. We're committed to making sure every job on your landscape is of the highest quality, so no one has to go back and fix anything!
We believe in providing an exceptional customer experience!
When you go to a place of business hoping to get results, you need to be faced with unprofessional service. We pride ourselves on leaving lasting positive impressions on our customers with the customer service we know we would want ourselves!