Lush Landscaping, Tree Services, and Hardscaping serving Orange County and Empire County in California
M1 Landscaping LLC is a company that wants to improve itself in every aspect that it can. We want to continue growing and making our company the best. Our goal is for the company to run itself. Wouldn't that be something! M1 Landscaping is about professionalism and integrity! We design and maintain your landscape, so you don't have to. We get your lawn looking better than ever before!
We are a professional company that builds strong professional relationships with each client. Being a successful company since 1986 means we know what we are doing, and it's working. Our mission is getting every job done correctly, have excellent customer service, give our clients the best quality we offer, and be professional.
Ours is a more extensive operation than your run-of-the-mill landscaping company. M1 does landscaping construction, so we need the machinery to get big jobs done and install more significant projects. However, we can get various projects done and make them look fantastic for our clients! We let our work speak its own outstanding language, and every communication with our clients helps them understand what they are looking for.
What sets M1 Landscaping LLC aside from the rest is that we offer free estimates to show off our skills and what we are capable of and show our clients they can trust us. Our clientele is 75% residential, so we work with regular people. Our sole job is in making your dreams come to life! We want you to have the landscape of your dream right in front of you.

C

lient Reviews
My family has been using M1 Landscaping for over 20 years. They are very professional and keep our yard looking great year round.
Steve
Happy Clients
Excellent service, we have been using them for several years !! Highly recommend M1 Landscaping!
Georgia Ballard
Happy Clients
Michael does excellent work, is fair and reliable and always friendly. Would definitely recommend him.
Steve Sommer
Happy Clients
Tell Us More About The Owner
Michael Rendon, Owner
Michael Rendon now runs his family business; His dad started M1 back in 1986, and Michael has kept the business on track! Since that's a long time, it means he understands how vital reputation is, and professionalism only builds that up. Michael is an understanding problem solver. He wants the best for everyone and is super approachable with ideas. Michael prides himself on his customer service and ability to relate to people.
In 2019, Rendon became a certified contractor. He is incredibly passionate about his work and clients' needs. As much of a businessman as Rendon is, he is also a family man. When he's not working, he can read or spend time with his siblings. It makes sense that Michael is a family man. His father started this business from ground zero to what it is today!
Being a family man also helps Rendon when his business hat is on. He understands the pressures of running a busy schedule and keeping track of all the people around him. Michael is very organized in keeping his work life separate from his home life. This skill makes him the perfect owner for M1 Landscaping LLC!
Your vision matters to us!
We know you have plans and ideas regarding how you'd like your home and landscape to look. Nothing is more frustrating than not being happy with your home, so recreating your vision with open communication is so important to us!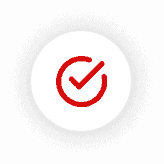 Correctly doing the work is important!
It's no secret that any work you have done to your property should be done correctly. We're committed to making sure every job on your landscape is of the highest quality, so no one has to go back and fix anything!
We believe in providing an exceptional customer experience!
When you go to a place of business hoping to get results, you need to be faced with unprofessional service. We pride ourselves on leaving lasting positive impressions on our customers with the customer service we know we would want ourselves!