Professional Landscaping, Tree Work, and Lawn Care in Orange County, CA
Orange County, California, is a vibrant, bustling place filled with plenty of sunshine and unique people from all walks of life. It's an area many find themselves in to visit, but only the lucky ones get to call it home. This county has plenty to offer, from shops to restaurants to its wonderful people.
This southern California location is known for its city tours, whale watching, beach trips, and more. M1 Landscaping recognizes the beauty surrounding them, as do all the residents who've made a life here. We appreciate the opportunities we have to provide outstanding service to its residents. Every time, we will continue to do the right thing, so you always have a team you can trust.
What are some of the top services M1 Landscaping offers Orange County?
Landscaping
Your property can become the talk of your neighborhood with a landscape that dazzles and amazes in looks, cleanliness, and efficiency. It can paint the perfect picture for your home and make its value rise. Good landscaping can bring your home's look together and automatically boost its curb appeal with quality work and careful planning!
Pergola Design
There are many hardscaping additions you could have built onto your lawn to brighten up the look and add finishing touches it may be missing. Pergolas are always a pleasant option, as they add levels and dimension to your lawn. They're beautiful and can be made to look how you want them, built where they'll be best suited for your property!
Lawn Care
You cannot have a healthy, lovely landscape without taking the correct steps to care for it how it needs to be. In addition, you want to make sure no part of your landscape is struggling, to not waste more time and money than necessary. Lawn care services offer a variety of solutions to everyday landscape issues while encouraging healthy growth long into the future!
Tree Services
Trees are magnificent natural works of art, and should you choose to keep them on your lawn; they'll also need help to stay as healthy as possible. On the other hand, you can put your faith in proper tree removal if they've become more of a hindrance than a help to your landscape. Either way, the process should be seamless, so you can fully enjoy your landscape!
M1 Landscaping offers an extensive list of excellent landscape services to the communities within Orange County and surrounding areas. We are proud to be a skilled team of professionals, educated in our jobs, and excited to help you bring whatever vision you have to life. We care about the customer service being the best it possibly can be – and we are ready to start you on your new landscape journey. If you're looking for folks who listen to their customers and want to do right by them, this is the place to go!
Your vision matters to us!
We know you have plans and ideas regarding how you'd like your home and landscape to look. Nothing is more frustrating than not being happy with your home, so recreating your vision with open communication is so important to us!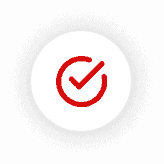 Correctly doing the work is important!
It's no secret that any work you have done to your property should be done correctly. We're committed to making sure every job on your landscape is of the highest quality, so no one has to go back and fix anything!
We believe in providing an exceptional customer experience!
When you go to a place of business hoping to get results, you need to be faced with unprofessional service. We pride ourselves on leaving lasting positive impressions on our customers with the customer service we know we would want ourselves!